At Skyline Scaffolding Ltd we are committed to the safety of both our employees and our customers. Our primary objective is to deliver a safe, fit for purpose access solution in the safest possible way.
We have an excellent health and safety record, achieved through a high standard of training, supervision, management and a very effective company Safety Policy. In recognition of this, Skyline Scaffolding Ltd has been awarded the Construction Industry Federation Award – Safe-T-Cert and the NISO Safety Award.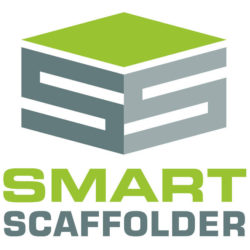 To ensure this focus on safety is maintained we ensure that :
All employees have Safe Pass, CSCS, Manual Handling, Use of Harness and Lanyard as well as Working at Height certification.
Ongoing communication to ensure that all staff know the safety standards to which they must operate.
Regular safety audits are carried out by an independent Health & Safety expert on each site to ensure a high standard of scaffolding, safe working practices, correct use of personal protective equipment (PPE) and advised directly to management.
Regular tool box talks are held on key health and safety topics.
All equipment meets or exceeds the required safety standard and is inspected regularly in line with the HSA Code of Practice for Access and Working Scaffolds.